OUR TEAM - YAYASAN FOOD BANK MALAYSIA
Y.A.M Tengku Datin Paduka Setia Zatashah Binti Sultan Sharafuddin Idris Shah
Chairperson Board of Trustees
Datuk Seri Saifuddin Nasution Bin Ismail
Raja Shahreen Bin Raja Othman
Chief Executive Officer
johan.halid@yfbm.org
Chief Finance Officer
azhar.ahmad@yfbm.org
Puteri Fazlieznoor Binti Yahaya
Project Coordinator (Executive)
puteri.yahaya@yfbm.org
Project Manager
shahidah.hassan@yfbm.org
Mohamad Syah Hendri Herman Mardja
Head Donor Relation, Marketing & Communication
hendri.herman@yfbm.org
Nurul Akmal Husna Bt Ahmad Hamdan
Account & Procurement (Executive)
akmal.hamdan@yfbm.org
Nur Hannah Nadhirah Binti Abd Halim
HR & Administration (Executive)
hannah.halim@yfbm.org
Wan Ahmad Hisyam Wan Mahari
Donor Relations & Marketing (Executive)
hisyam.mahari@yfbm.org
Khairul Naim Bin Che Abdul Rahman
Business Development (Executive)
khairul.rahman@yfbm.org
Yang Rafidah Binti Othman
NGO Relations (Executive)
rafidah.othman@yfbm.org
Account Assistant & Procurement (Executive)
alyana.hilmi@yfbm.org
Muhammad Hazlam Hazlinizam
Assistant Project Coordinator (Executive)
hazlam.hazlinizam@yfbm.org
Program & Event Coordinator (Executive)
adam.roslan@yfbm.org
Assistant Program & Event
aliff.azmi@yfbm.org
Logistic & Warehouse Coordinator
asyraf.zainal@yfbm.org
Harith Ariffin Bin Abdul Shukor
Warehouse Coordinator (Executive)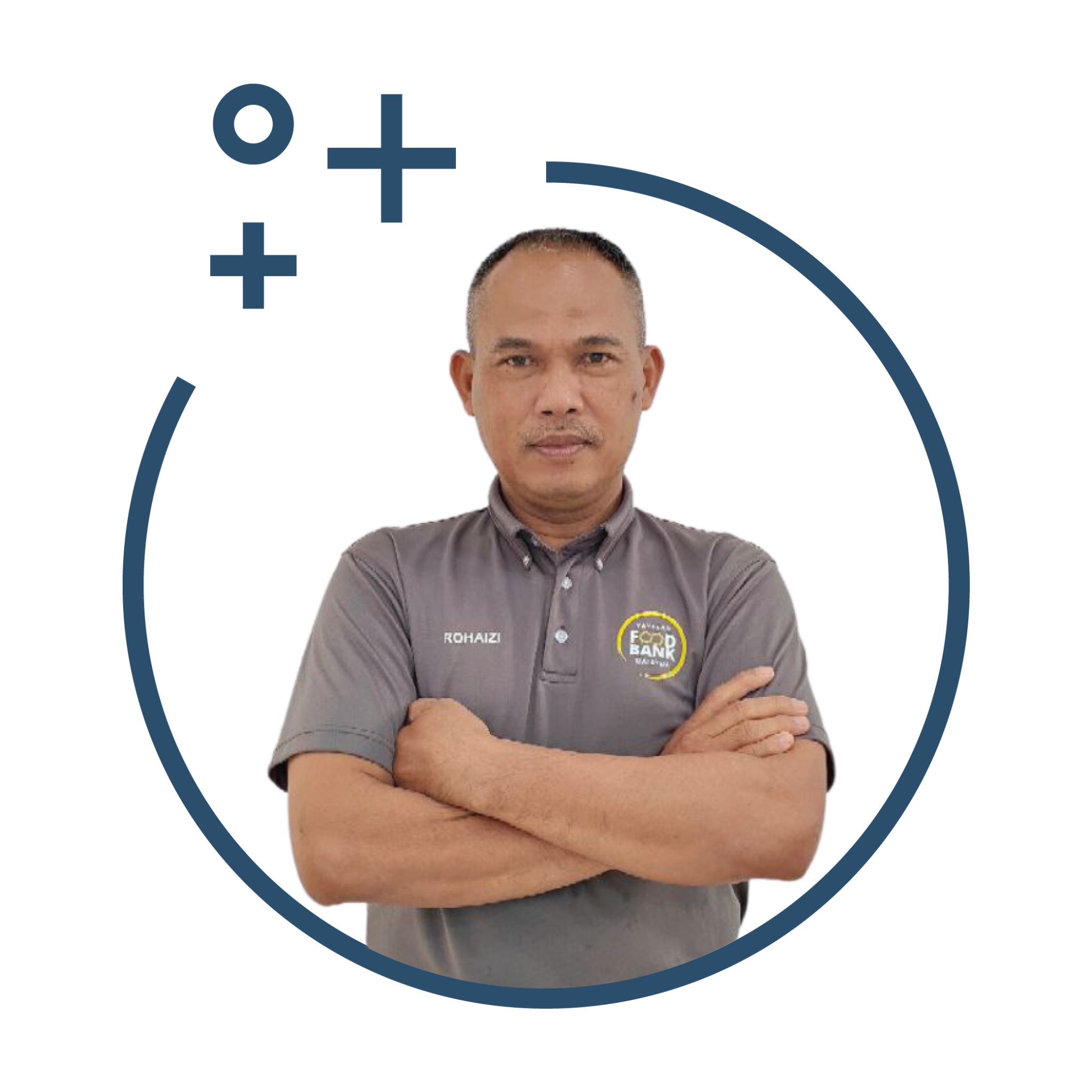 Distribution Centre Crew/Driver
The year 2022 has been particularly challenging and difficult for the poor and
marginalized populations who have been hit the hardest due to Covid-19 lockdown
and ongoing economic recovery as well as rising cost of living.
Since its establishment in 2019, Yayasan Food Bank Malaysia has rescued
approximately 3,266 metric tons of surplus food and about 9,332,314 meals have
been distributed to beneficiaries, benefiting over 2 million families throughout
Malaysia. Our success owes much to positive collaborations, which have helped us
reach a diverse group of people in need through various interventions. Our partners
include organizations, corporates, government agencies, and ministries.
Our deepest appreciation to our corporate sponsors, donors, collaboration with other
Yayasans and government agencies, as well as the volunteers and staff of Yayasan
Food Bank Malaysia who have contributed energy, time, and commitment to our
cause.
Y.A.M Datin Paduka Setia Tengku Zatashah Binti Sultan Sharafuddin Idris Shah
Chairperson Yayasan Food Bank Malaysia
Assalamualaikum & Salam Sejahtera.
Yayasan Food Bank Malaysia paddled through a rough water in first half of 2022. In addition to endemic of Covid-19, persistently high inflation, fuelled by supply-chain disruption, soaring essential food products price and political turmoil, created uncertainty in all sectors. Our responses continued to be driven by the imperatives of protecting our people and their families' livelihood, and supporting our communities' survival and also our stakeholders.
We emerge strongly in second half of the year. Our emerging culture is anchored in the core values of discovery, partnership and integrity, and a unifying purpose to serve our underprivileged communities throughout the country. We play a key role in advancing human progress by providing not only food but the insights that spur awareness on food waste, food lost, responsible consumption and production of foods and created an economic opportunities in society. This purpose comes with enormous responsibility. It
requires us to do the right thing. It requires us to continue our pioneering ways of discovering new solutions. And it requires us to serve the peoples, the contributors and the donors with trusted information—to be true partners.
Our greatest strength has always been the quality of our people. They are dedicated, diligent and committed in making this fabulous organisation even better. It's a privilege to work along their side. The Chairperson and the Board of Trustees always there standing tall in giving us guidance, and we are grateful on their commitment.
We have moved to the new home, a better place to work and play hard. With a rough 2022 behind us and the rapid progress we've made in servicing people early this year, I feel incredibly optimistic about our organisation. We have market-leading food banking operation with iconic brands. We're expanding on a larger scale than ever and focusing on future growth. We have the talent, technology and data to support the critical decision-making needed by our donors and contributors. And we have a unifying purpose, strategy and culture. All these things make us very confident about the future of Yayasan Food Bank Malaysia.
Together We Serve The Community.
Johan Halid
CEO Yayasan Food Bank Malaysia
Powerful changes start with you
Join us to create a better world
Be A Hero Today!