OUR TEAM - YAYASAN FOOD BANK MALAYSIA
Y.A.M TENGKU DATIN PADUKA SETIA ZATASHAH BINTI SULTAN SHARAFUDDIN IDRIS SHAH
Board of Trustee (Chairperson) 
DATUK SERI SAIFUDDIN NASUTION BIN ISMAIL
Board of Trustee (Advisor)
RAJA SHAHREEN BIN RAJA OTHMAN
Chief Executive Officer
johan.halid@yfbm.org
Chief Finance Officer
azhar.ahmad@yfbm.org
NURUL AKMAL HUSNA BINTI AHMAD HAMDAN
Account & Procurement (Executive)
husna.hamdan@yfbm.org
Project Manager
shahidah.hassan@yfbm.org
MUHAMMAD ISA CHETAK BIN KAMAL BADRI
CSR & Donor Relations (Executive)
isa.kamal@yfbm.org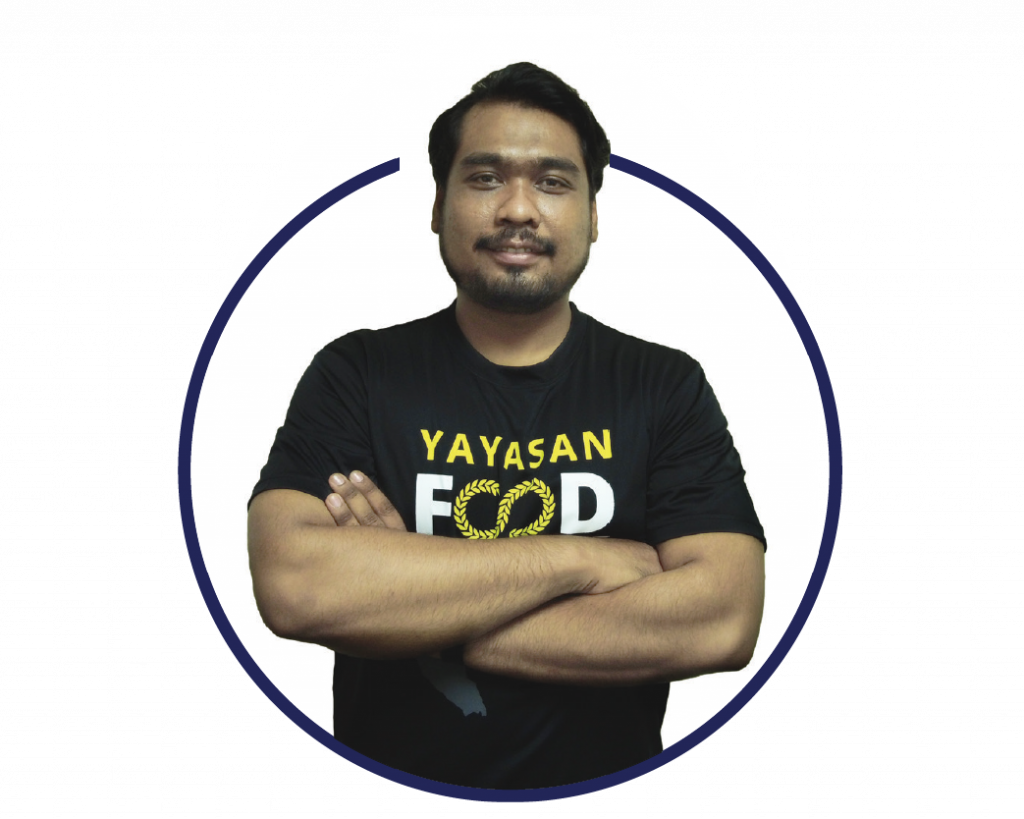 MOHAMAD SYAH HENDRI HERMAN MARDJA
Contributor Management (Executive)
hendri.herman@yfbm.org
NUR HANNAH NADHIRAH BINTI ABD HALIM
Human Resources & Administrative (Executives)
hannah.halim@yfbm.org
KHAIRUL NAIM BIN CHE ABDUL RAHMAN
Business Development (Executive)
khairul.rahman@yfbm.org
PUTERI FAZLIEZNOOR BINTI YAHAYA
Project Coordinator (Executive)
puteri.yahaya@yfbm.org
YANG RAFIDAH BINTI OTHMAN
NGO Relations (Executive)
rafidah.othman@yfbm.org
MUHAMMAD HAZLAM HAZLINIZAM
Assistant Project Coordinator (Executive)
hazlam.hazlinizam@yfbm.org
Logistic & Warehouse Coordinator
asyraf.zainal@yfbm.org
HARITH ARIFFIN BIN ABDUL SHUKOR
Warehouse Coordinator (Executive)
ariffin.shukor@yfbm.org

Logistic & Warehouse Coordinator
amin.noor@yfbm.org
CHAIRPERSON'S MESSAGE
Assalamualaikum wbt,
Throughout 2021 we are still plagued by the Covid-19 pandemic. The protracted situation since 2020 has made 2021 one of the most difficult years for all Malaysians and the world. The most affected community in the context of our country, is from the B40 group. Their quality of life is affected due to the loss of their source of income to support their families. Many industries and economic activities came to a standstill and resulted in a lack of employment opportunities for the people.
Yayasan Food Bank Malaysia operates on a larger scale and is more active to meet the needs of the community. Our ability to serve is greatly assisted and supported by caring corporate companies. Their continuous contribution makes us able to provide excellent services to address the issue of food security among the people below. Our activities became more difficult when the flood disaster hit several states, especially Selangor and Pahang. We provide the best possible service to the victims of this flood so that they can stand up again to continue living. Our assistance is not limited to food items and basic necessities, but covers home appliances, furniture, clothing, business equipment and more.
Congratulations to the volunteers and staff of Yayasan Food Bank Malaysia as well as the corporate companies who contributed energy, time and funds to form a strong partnership for Malaysia!
Y.A.M Tengku Datin Paduka Setia Zatashah binti Sultan Sharafuddin Idris Shah
(Chairperson) Board of Trustee Yayasan Food Bank Malaysia
Assalamualaikum wbt,
The challenges that we faced in 2021 were more, given that the Covid-19 pandemic continue to haunt our lives. This prolonged situation has made the structure of society somewhat shaky and changed a little bit. Many of the M40s families becomes B40s, as many of them lose their jobs and many businesses go bankrupt.
Yayasan Food Bank Malaysia spread its wings throughout the country in order to provide the best service to the community. Systematic distribution of relief items in collaboration with local volunteers is key to service excellence. Contributors from the corporate community began to have confidence in Yayasan Food Bank Malaysia to implement their corporate social responsibility (CSR) programs.
The flood disaster that hit several states has tested our level of preparedness in the delivery of relief goods. Various government departments and agencies have come forward to work together to make the humanitarian aid mission that we have organized a success. APM, JKR, ATM, PDRM, SMART Team, Immigration Department, Prison Department and others came forward to cooperate in providing logistics to the disaster areas. Without them, our task will be more difficult and challenging. The dedication and sacrifice shown by the volunteers were very much admired and so was the dedication of our own staff who work tiringly day and night. May all the experiences throughout the year 2021 make us more mature to continue to be serving the needy.
Tuan Johan Bin Halid
Chief Executive Officer Yayasan Food Bank Malaysia