YFBM in collaboration with Air Selangor recently held the Sesama Mara Box of Hope Ramadhan and Aidilfitri editions in several areas. This time the area involved for Box of Hope Ramadhan is at Kondo Rakyat Desa Pantai and for Box of Hope Aidilfitri it is done at PPR Kampung Limau.

A total of 121 and 120 families for recipients at Kondo Rakyat Desa Pantai and PPR Kampung Limau can be benefited through the Sesama Mara Box of Hope program for Ramadan and Aidilfitri editions. Basic food and basic daily necessities such as hygiene items (Hygine Kit) are the main supplies for the recipients for this program. It is hoped that this donation will further facilitate the daily affairs of the recipients for Aidilfitri which will be celebrated soon.

Mission this time, Air Selangor is the main contributor for this time while assisted by YFBM and Village Grocer. For the needs of personal hygiene items, Himalaya Wellness also plays a role as a contributor to this mission. Thanks are due to the contributors. Not to forget the residents committee involved in launching the Box Of Hope mission this time.

For your information, Box of Hope is a shopping initiative while contributing from Air Selangor and Village Grocer. After shopping at the Village Grocer, you can donate food/items already purchased into this "Box of Hope". These items will then be collected by YFBM to be given to the appropriate recipients.
Thanks again to everyone involved.

"TOGETHER WE SERVE THE COMMUNITY"

#YFBM #FoodBankMalaysia #AirSelangor #VillageGrocer
Air Selangor Village Grocer Himalaya Malaysia 1930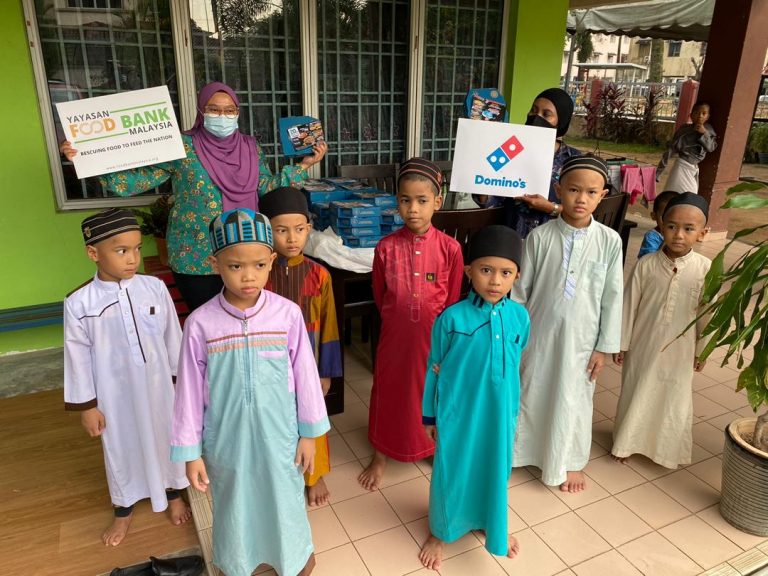 Previous Next THANK YOU DOMINO'S PIZZA! A total of 40 personal pizzas were donated by Domino's Pizza Malaysia to the Rumah Penjagaan Kasih Harapan Kota
Read More »
Box of Hope Sesama Mara oleh Air Selangor kali ini berkesempatan untuk menyantuni penduduk di sekitar Hulu Langat. Misi kali ini dijalankan di Surau Al
Read More »